I just saw Karl Rove's bulbous and terrifying noggin on CNN. What a scary, scary critter he is. The puppet master with his hand up the president's patoot. Waylon Flowers and Madame on a bad dime bag of crack.
But seeing his oversized melon made me realize something - I'd just seen that face just yesterday, but with a different name attached...
Yessss...
It was a ad in Thursday's Washington Post touting everyone's favorite TV critic... Tom Shales.
Much sadness here. I like Tom Shales, and I don't want to mentally shelve him with that awful Macy's parade balloon secretly running our country. So, I had to expand the spectrum to make myself feel better, on Tom Shales' behalf. And I believe I've found the missing link. Tell me I'm wrong: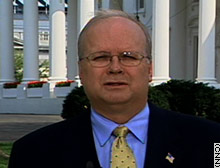 The White House equivalent of a possessed Bob's Big Boy statue (minus overalls)
Most excellent TV critic (I really, really miss his reviews of the Kathy Lee Gifford Christmas specials)
Aaaaaannnd...
The Simpsons' own... Martin Prince!
I'd take Tom Shales or Martin in the White House over the Rove-let any old day... Really, really, I would.